Nick and I have news. At first it was big, bad news. Now that we have come to terms with it, it is actually wonderful news.
We have a new venue.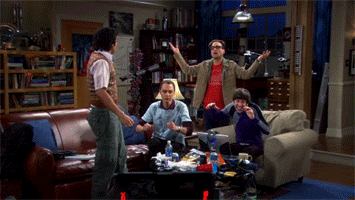 Full disclosure, we did not switch venues because the new one is just that amazing. Unfortunately, Music Hall was just that horrendous. The horrendousness ran so deep, that I will have to dedicate a separate post to tell you about it. Be on the lookout! Unless you hate venting posts, in which case please ignore.
Our new venue really is that great! Our wedding will now be hosted at The Madison building, only a few blocks from Music Hall. For anyone who has been to Detroit, this is the rooftop up against the signature whale mural. The interior and rooftop of the building is designed with a modern edge – exposed brick and steel beams with geometric décor and minimalistic furniture. Lucky for us, this is exactly the look our wedding is going for.
I reached out to Connie Seibt, the Event Manager for The Madison, and she has been absolutely wonderful to work with. Connie is attentive and enthusiastic, and above all she really tries to make things work. It has been a breath of fresh air having Connie around.
We set up a site visit in November, only 6 months before our big day, to meet with her in person and see the space. We very much fell in love with it, and have a handful of pics to share:
So we have a new venue contract, were let out of our old one (they were more than happy to oblige), and a huge ball of stress has been lifted off my shoulders. For anyone else considering The Madison, here are a few of my own pros and cons about the venue:
Pros
– Space fits perfectly with any modern or industrial themed wedding aesthetic
– Rooftop view of the city is beautiful
– Indoor plan means no need to arrange a poor-weather alternative yourself
– Elevator service is available all the way up to the roof (this is the only rooftop we found with this feature), so family or friends who are limited by stairs can still attend the party
– Can utilize outside vendors (except for alcohol and service)
– Can arrange guest parking in a nearby garage
– Connie is great =)
Cons
– Space rental is by the hour, so for a wedding is quite pricey
– Rooftop capacity is 150 people, even less inside (which is the poor-weather location)
– Unless you want to also book a separate event by-the-hour, you can't be guaranteed a rehearsal night
– The layout of the rooftop is very segmented, so the majority of your guests won't be able to see your head table
– If you want to rent your own tables and chairs (and therefore move their furniture out of the way), you'll need to pay to remove theirs
– All vendors must have their own insurance, so if you're working with any family or friends it could be harder for them
I know it looks like there are a lot of cons, but the pros are what make up our particular wedding and vision. It is definitely a niche venue, and on May 16th it will be ours. I cannot wait to marry Nick and party with everyone I love here! It's going to be a spectacular night.
So how about you? Have any of your wedding planning disasters turned out to work for the better?